This year's similar clash is going to be between Akshay Kumar's film Pad Man and Sanjay Leela Bhansali's Padmavat. Akshay Padd Man is releasing on January 25.
Mumbai. To save the confrontation at the box office, the makers carry out all the precaution. Release dates are fixed with utmost caution. Especially in big budget movies, it is very cautious that there is no clash with any other big movie, but the clash still does not bother.
This year's similar clash is going to be between Akshay Kumar's film 'Pad Man' and Sanjay Leela Bhansali's 'Padmavat'. Akshay's 'Pad Man' is being released on January 25. Now the news is that the makers of 'Padmavat' are also gearing up for this date. Akshay was releasing his film earlier in April, but when the 2.0 release was postponed, he brought 'Pad Man' on January 26, so that the film can get the benefit of solo release. But, with the arrival of Padmavat, the player's game seems to be messy.
Let me tell you that 'Padmavat' was about to be released on December 1, 2017, but the release of the movie was postponed due to lack of censor certificate. CBFC gave U.A. certificate to 'Padmavati' with some suggestions. One suggestion was to make the title of the film Padmavati with Padmavati. Only after getting the sensor certificate was waiting for the time when 'Padmavat' would be released.
However, what will be the outcome of the collision between 'Pade Man' and 'Padmavat', that will be known later, at the moment, you tell about some of the trials that have been in the past years, which are good news.
Kaabil Vs Raees
On 25th January, on the occasion of Republic Day, Shah Rukh Khan's 'Raees' and Hrithik Roshan were able to come face to face. The release of 'Kaabil' was scheduled for the first time, while 'Raees' was supposed to be released in 2016, but because of the delay, Shah Rukh took it in January 2017. Rakesh Roshan, producer of 'Kaabil', expressed his disappointment over this. However, when both the films performed well at the box office, Rakesh's anger got over.
'KAABIL' was a super hit by collecting 126.85 crores while 'RAEES' was in profit by depositing 137.50.
AE DIL HAI MUSHKIL vs SHIVAAY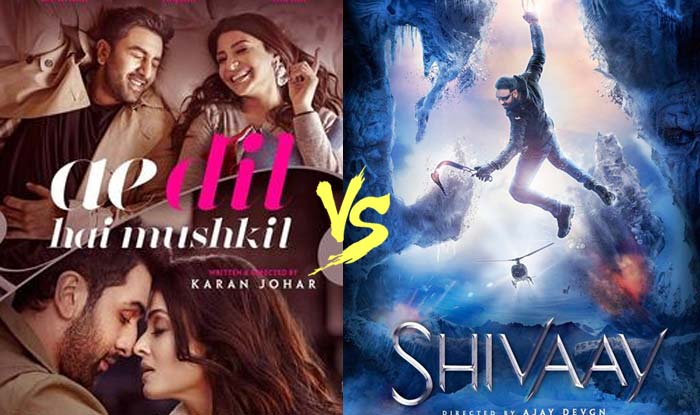 On the 2016 Diwali, Karan Johar's 'AE DIL HAI MUSHKIL' and Ajay Devgn's 'SHIVAAY' were among the big news. There were some negative things, which led to the relationship between Karan and Ajay's wife Kajol. This clash of box office turned into mutual appeal. However, the result of both films at the box office remained almost the same.
While 'Ae Dil Hai Mushkil' collected collections of Rs 112.50 crores, the collection of 'SHIVAAY' was around 100 crores.
Rustam v. Mohenjo-daro
In 2016, the second major collision was between Rustam and Mohenjodaro. Both the films were slated for release on August 12, on Independence Day. Akshay Kumar's 'Rustam' played the lead in this collision while Hrithik's 'Mohenjodaro' flopped.
'Rustam' had collected about 128 crores, while 'Mohenjodaro' could make 58 crores.
Bajirao Mastani vs Dilwale
In 2015, the collision between 'Dilwale' and 'Bajirao Mastani' was quite discussed. Shah Rukh Khan's 'Dilwale' and Sanjay Leela Bhansali's 'Bajirao Mastani' reached theaters on December 18. However, both the films were successful at the box office.
'Bajirao Mastani' received 184 crores, while 'Dilwale' got reduced to 148 crores.
Bang Bang vs Haider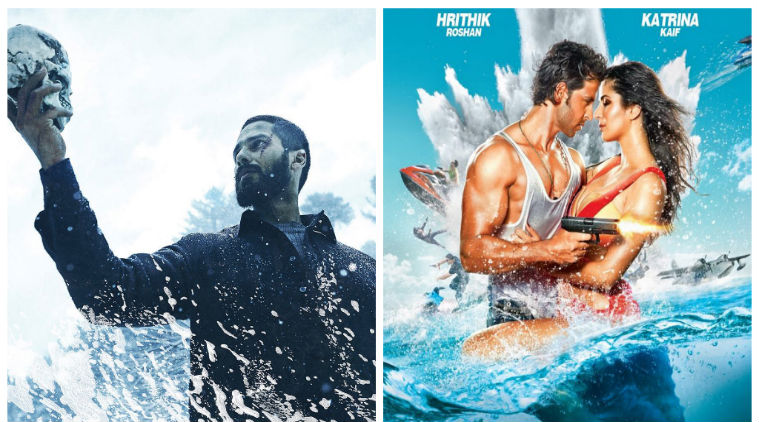 On October 2, 2014, Hrithik Roshan's 'Bang Bang' and Shahid Kapoor's 'Haider' came together. The Hollywood remake of Hollywood movie 'Night and Day' was 'Bang Bang', where there was an action thriller, 'Haider' was a drama film set in Kashmir. 'Haider' was liked by critics, but 'Bang Bang' was the movie's favorite movie.
'Bang Bang' was hit by collecting 181 crores, while 'Haider' could only collect around 58 crores.