The relationship between mother and daughter in the world is most important and close. Every mother has a mother as well as a friend for her daughter, and every daughter wants to look stylish and glamorous like her mother. Today, on the occasion of Mother's Day, we are going to tell you about a pair of Bollywood's only mother-daughter, which is very close, good friend and stylish. Let's know about the mother-daughter duo of Bollywood, who do not respond to style and fashion sense.
1. Aishwarya Rai Bachchan and Aaradhya Bachchan
Besides being Bollywood's most beautiful heroine, Aishwarya Rai is also a good mother. At the same time, Aishwarya's daughter Aaradhya's style is not less than anyone. Little Aaradhya is very cute. This stylish  mother-daughter has been seen in matching outfits several times. Aishwarya Rai Bachchan and Aaradhya Bachchan are not less than any fashion royalties.
2. Sharmila Tagore and Soha Ali Khan
However, Sharmila and Soha are seen only on a rare occasion, but when it comes to style and elegance, this pair of mother and daughter appears at the forefront. The taste of both in fashion is also quite elegant.
4. Gauri Khan and Suhana Khan
Gauri Khan's fashion is royal and glamorous. Like mother Gauri, daughter Suhana also has a lot of fashion knowledge. Gauri Khan is seen with her daughter Suhana several times even when Gauri went to visit Agra with her daughter, Suhana had only worn her mom's old kurta. There is no doubt that this couple of mother-daughter duo is Bollywood's most stylish pair.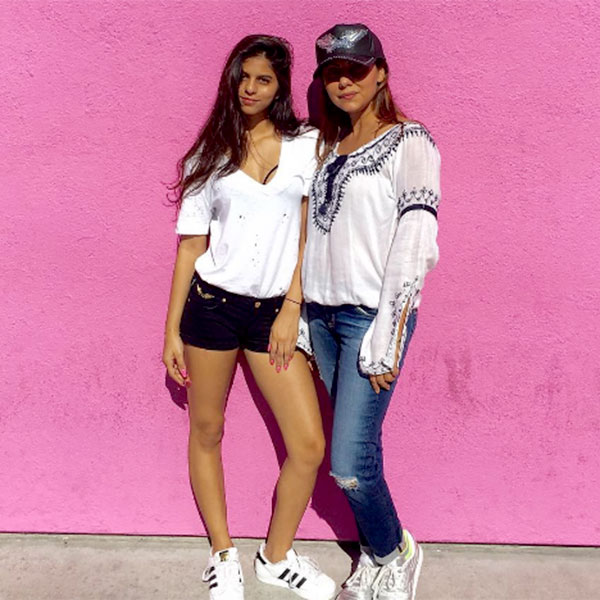 5. Raveena Tandon and Rasha
Like her mother Raveena Tandon, her daughter is also quite stylish. She has appeared in stylish look many times. From red carpet to an event many times this pair of mother-daughter have been seen in Glamour and fashionable avatar several times.
6. Dimple Kapadia and Twinkle Khanna
This pair of mother and daughter is no less than a fashionista in style. You can see this mother-daughter duo in designer clothes, from Traditional to Western style. A fashion show or a ramp walk or an event, they  always takes special care of her style and fashion.